Save space onboard, comply & reduce costs
The role of thin clients in the new IT reality in Maritime
A thin client is a simple (low-performance) computer that has been optimized for establishing a remote connection with a server-based computing environment. The server does most of the work, which can include launching software programs, performing calculations, and storing data.
Most thin clients have low energy processors, flash storage, memory, and no moving parts. This reduces the cost and power consumption, making them affordable to own and easy to replace or deploy. Since thin clients consist of fewer hardware components than a traditional desktop PC, they can operate in more hostile environments.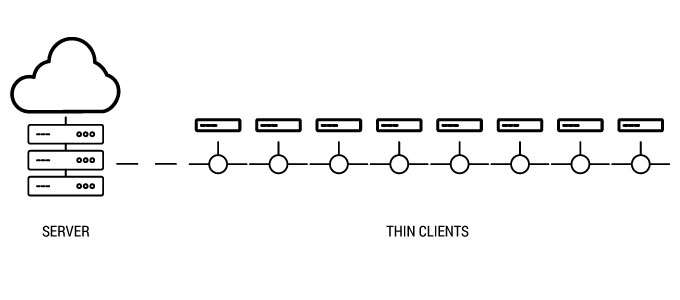 Thin Client technology is widely regarded as an effective virtual desktop computing model. This is because it is a secure device where programs, applications, memory, and sensitive information run on a remote backend server instead of the device itself.
As a result, Thin Clients are viable alternatives to regular PCs for businesses that demand flexibility, energy efficiency, improved data security, and longer IT infrastructure lifespan.
Hardware and software upgrades and application changes can easily be made in the data center. Workplace productivity increases as IT teams do not need to resolve issues at the end user desktop location. Additionally, centralized backup of desktops and client access devices simplify administrator workload.
Users can access application suites from any device connected to the server without requiring IT to install applications on separate devices.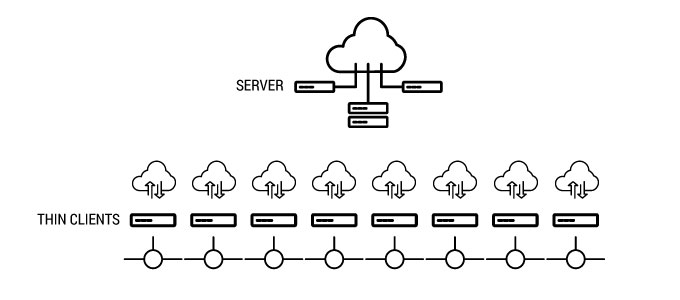 What about safety and maritime compliance?
Thin client Users cannot copy information to a disk or save it to locations other than the server. Unauthorized software or applications cannot be installed on personal devices which can protect your vessel from malware attacks and data breach attempts. All this safeguards intellectual property and ensures data privacy.
At Marpoint, we strongly recommend devices that have a Linux-based operating system and automatically receive recommended security updates. They cannot be easily tampered with as Linux is one of the most security-oriented operating systems in the market.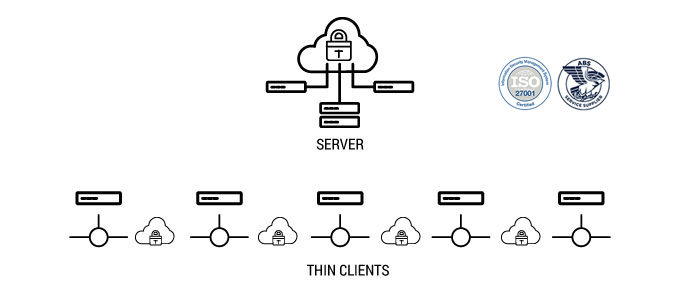 What about your New Buildings?
Consider a new building vessel for which the IT administrators need to roll out several desktops. Using conventional PCs means that they would not be able to build all of their PCs and map their drives for dozens of desktops.
Thin Client technology is a viable option as it has minimal configuration and comes with plug-and-play features. The shipping company can further gain significant cost savings from reduced levels of IT help desk support, low energy consumption, limited moving components, fanless systems, and high availability (HA).
In summary, which are the advantages of a Thin Client?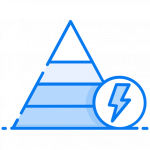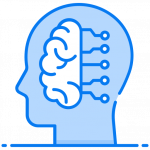 Improved User Productivity