Solutions for commercial vessels
Complete management, crew Internet, crew welfare
and crew calling solutions for commercial vessels.
Innovative business and crew solutions that make satellite airtime count
Products, Services & Features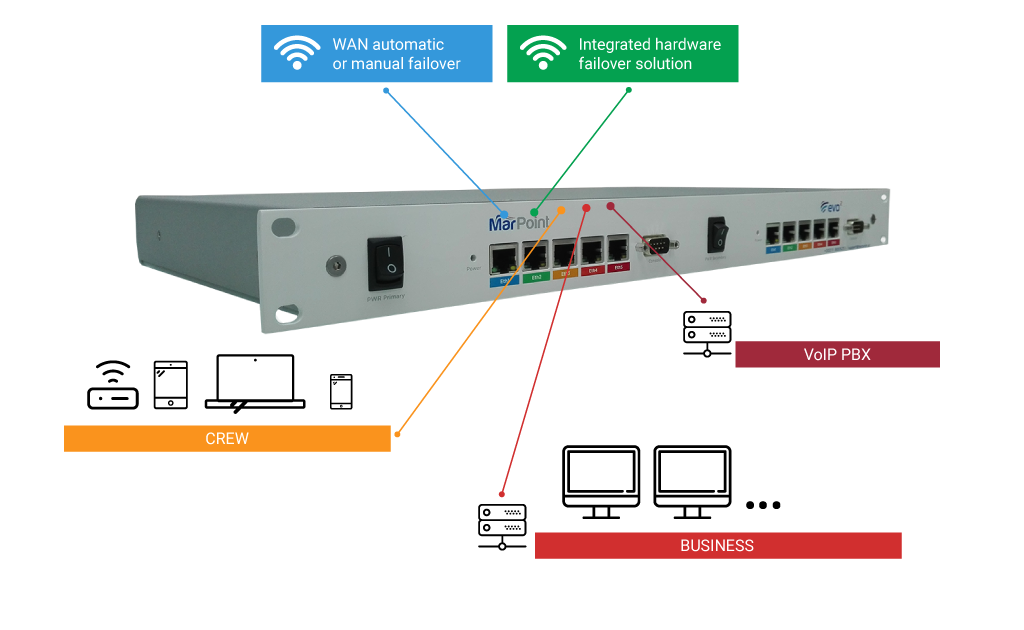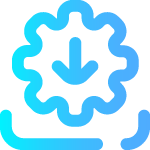 Seamless installation independently of airtime providers
FleetBroadband (FBB), VSAT, 3G/4G, Wi-Fi, Firewall, Crew Hotspot, Crew Calling and Network Solution
EVO² is a powerful,secure and affordable enterprise-grade router for controlling all business operations on a multi-person vessel network on all satellite Internet installations.
Offers operational efficiency, network control, crew hotspot & crew calling access for your FX,FBB,VSAT,3G/4G data services including BYOD functionality.
EVO² router and web-based platform, makes airtime count for the unique needs of maritime users.

Crew Internet
Give managed internet access to your crew

Evo News
Your news feeder! Our newest innovation towards crew welfareness

Cyber Security
Secures your vessel's business and crew networks

NetStats Reporting
Monitor vessel bandwidth

Web Filtering
Allow or block whole webpage categories | Protect against malicious sites

Unified Management Platform
Used by the customer to monitor and control key vessel operations

Business Calling
Ship-to-Shore or Shore-to-Ship communication. With Marpoint Business calling your Ship-to-Shore or Shore-to-Ship communication could be completely free of charge.

Hybrid PBX
The only solution that combines traditional and VoIP crew calling cards at unbeatable rates. This device has the unique characteristic to support both VOIP (Internet) and VOICE (Satellite) calls. At the same time it is supported by a Web based Call Detail Record (CDR) platform, which provides you the option to monitor all calls, duration status, costs and profits.

DID Numbers
Marpoint provides SIP origination worldwide. We offer Local DID numbers on over 100 countries worldwide. Numbers are provisioned instantly through our web-based portal. DIDs are available in flat rate unlimited channel pricing or per minute pricing; your choice!

Crew Calling
VoIP Crew Cards for maritime companies and vessels is an alternative to the usage of the expensive crew calling cards satellite providers (FBB, VSAT) offer. In the event your vessel already possess digital call centers or PBX equipment, you can use Marpoint software to issue your own crew calling cards for crew calling with our unbeatable termination rates.
Combine and manage any available interface (Autofailover)

VSAT

FBB

IRIDIUM

3G / 4G

WiFi
Need help? Get in touch with us at +30 2118005251 or email us at support@marpoint.gr
We strive to provide our Customers with a customized solution based on their needs.