Marpoint Introduces you with newly designed FAX SERVICE.
With Marpoint newest innovation you can now send Fax 2 Email and Mail 2 Fax documents.
---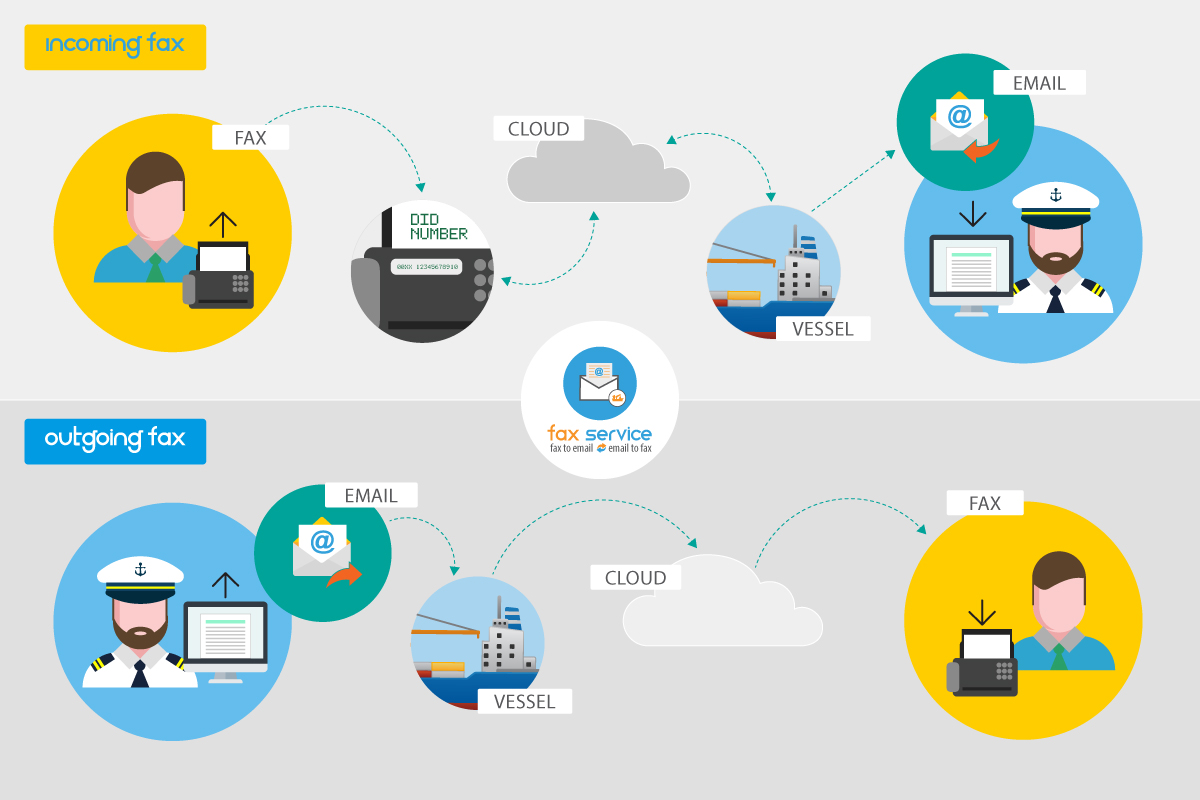 ---
Fax to Email in 3 easy steps:
Each vessel is assigned with a unique DID number (i.e 0030211XXXXXXX) from the chosen Country (UK, Greece, Singapore etc.)
Sender inputs fax into fax machine & sends fax to assigned DID number
Marpoint servers receive FAX, transform it into email and deliver it to chosen vessel email address
---
Email to Fax in 3 easy steps:
Captain sends email to the dedicated fax service email ->(faxservice@yourcompany.xx)
In the email subject field, input the chosen number you wish to send the fax document
Simply attached the chosen document in the email template and press "send" button
---
Supported documents include:
Pdf, Doc, Docx, Jpeg, Tiff, Xlsx
---
Advantages include:
Lowers communication costs
Decreased time needed to send and receive fax
Makes Captain's life easier
Fax delivery report
Simplifies Ship-to-Shore and Shore-to-Ship Communication
Need help? Get in touch with us at +30 2118005251 or email us at sales@marpoint.gr
We strive to provide our Customers with a customized solution based on their needs.