PROBLEM:
Commercial vessels such as Cargo Vessels, Tankers, and Bulk Carriers are notorious for their conventional communications which in the first place are economically unfeasible. However, phone calls in isolated locations are not accessible, thus, the entire crew and vessel's operations are increasingly important to be managed remotely.
Specifically, the main concerns of ship-to-shore communication, are:
Latency
Low bandwidth
Fluctuation of the delayed received packets, also known as jitter
---
NEED:

Nowadays, the calling expenses in seafaring represent a non-revenue back service. Companies with numerous ships in different physical locations, require the ability to communicate between offices with good value for money. The traditional calls over the PSTN and GSM networks could certainly yield overwhelming monthly bills, although most of the time, vessels travel in deep sea where GSM signal is not available.
---
ASSET:
Marpoint's (Hybrid PBX) provides both VoIP (Internet) and Voice (Satellite) calls using only a single crew calling card. The
Hybrid PBX
has the exclusive characteristic of using your provider's business rates, which is considered a competitive advantage of return of investment.
For instance, the Marpoint voice package offers:
Voice/Business charge per minute from your provider
Choose the cost of each crew calling card, sold to the crew
Generate your own crew calling cards
Increase of your talk minutes per card
Considerably lower rates for crew calling
ROI by selling crew cards
---
Example:
Marpoint crew calling card has the unique feature/ability to offer both VoIP and Voice (FBB calls). Sometimes VoIP can cause some voice distortion, especially in congested areas with many vessels such as Singapore, therefore we offer:
VoIP termination rates which are very competitive compared to Inmarsat Business rates
The crew the possibility of the same crew card to make calls by using Inmarsat Business rates
Marpoint recommends giving a lower rate per minute for crew calling using VoIP and a higher for Voice calling.
In this way, the crew has an incentive to use both services, as they can communicate in all places with the lowest cost without ever complaining on quality.
---

---
---
SOLUTION:
Marpoint possesses the
VoIP Crew Calling Cards
software, which supports a different way of cost control.
The provided fees are lower compared to overpriced satellite providers.
The software includes:
Monitoring of calls, duration status, costs, profits by means of Web-Based Call Detail Record (CDR) platform
Marpoint's local DID services are used by the software
The software can be used with a hardware Hybrid PBX or even without (software only)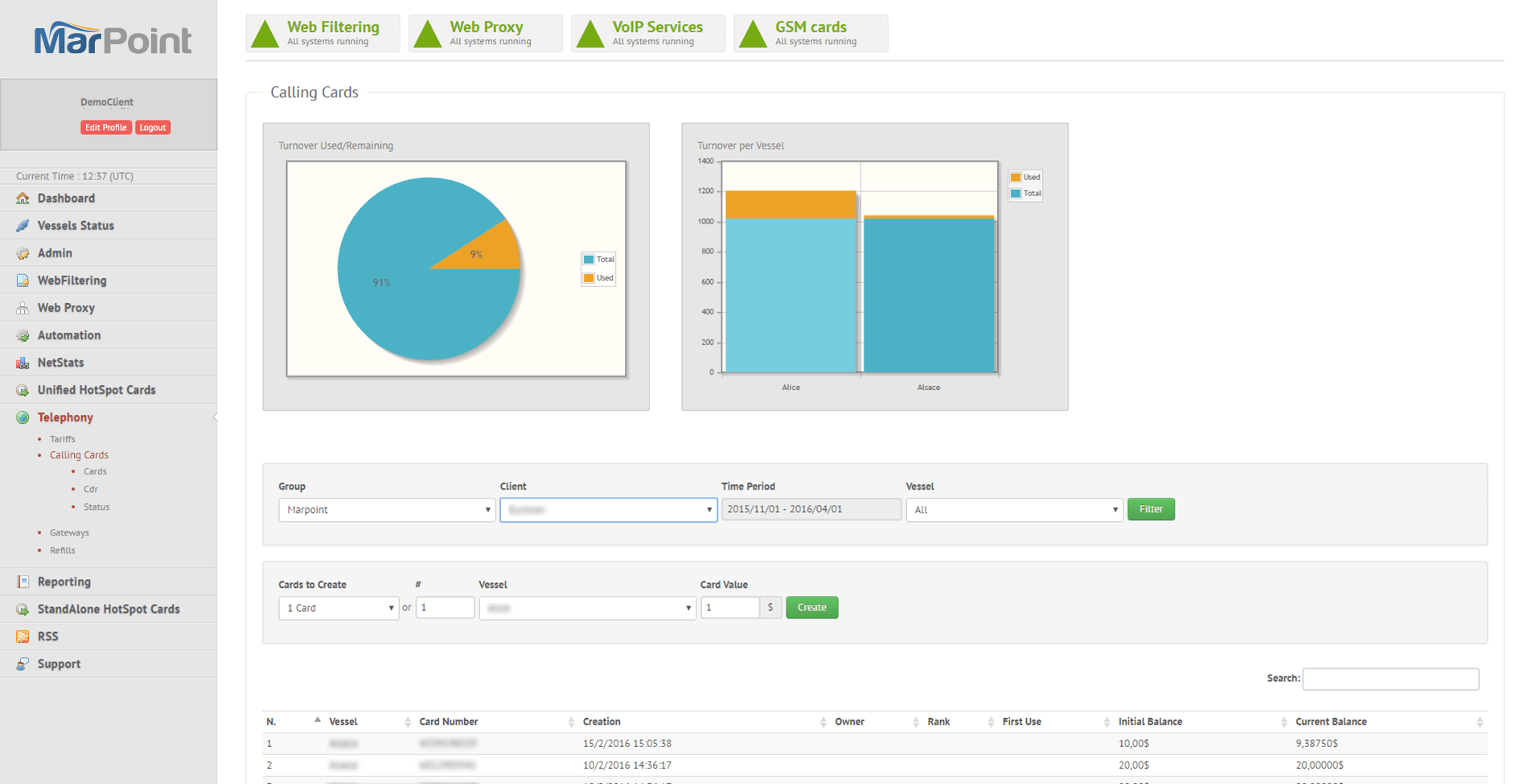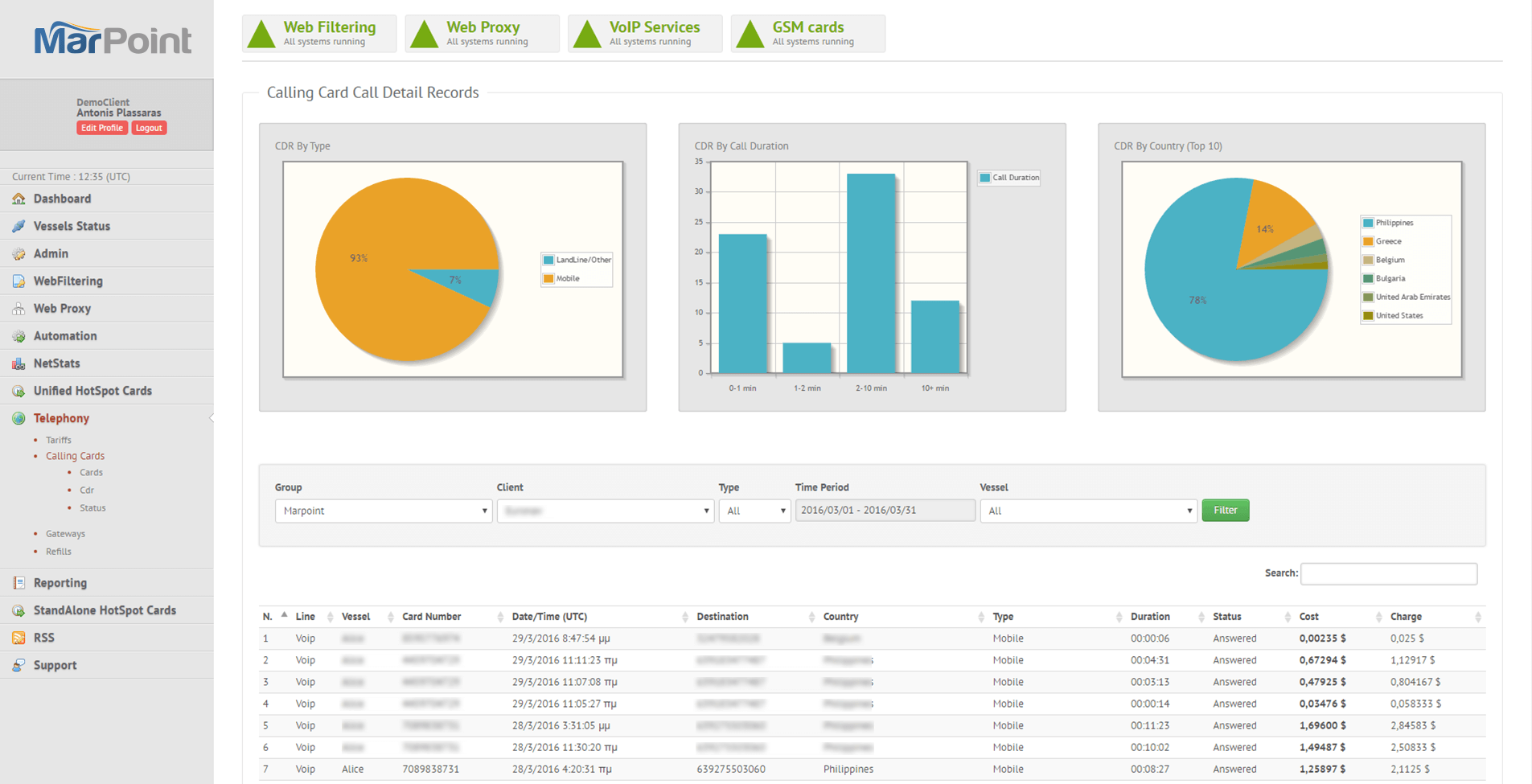 ---
Lastly, Marpoint R&D has managed to guarantee a better quality of the voice service by a low bandwidth channel on all maritime satellite network connections (FBB, VSAT, etc.). The company offers very competitive customised pricing which is considered the basis of a business to client relationship.
---