EVO RSS News for the seafarers of Goldenport & OceanGold
---
Goldenport Shipmanagement and Oceangold Tankers, both Athens-based ship operators, proved their interest to their people on board by choosing EVO RSS NEWS. Their entire fleet's seafarers now are being provided daily and free with their ''News from Home'', feeling closer to their countries and satisfied with their company's commitment to improve their welfareness at sea.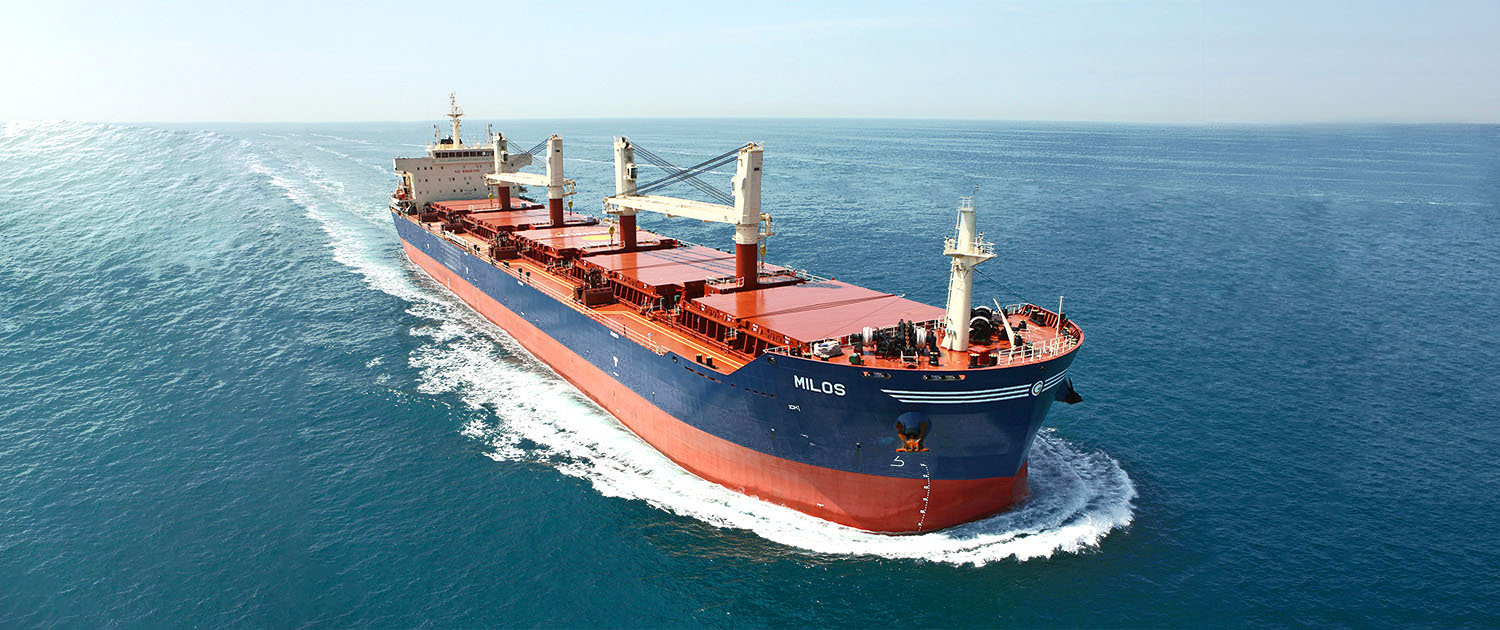 Goldenport Shipmanagement Ltd. is a Ship Management Company, established in 1982, offering services in every aspect of shipmanagement. Their fleet is comprised of dry cargo and container vessels that are being operated worldwide.

OceanGold Tankers Inc. is a Ship Management Company, established in 2007 and is specializing in the tanker sector.Their fleet is mainly composed by Product Tankers of LR2, LR1 and MR2 type, which trade worldwide.
''We have chosen the EVO News service by Marpoint in order to provide daily ''news from home'' to our seafares. Our company shows commitment to its workforce by adopting practices to assure crew's satisfaction and well-being. Crew Welfare solutions, such Evo RSS News, are related to the respect of seafarers' rights with regard to working and living conditions on board. Keeping crew informed and entertained can boost job satisfaction and morale and make seas much more relaxed & enjoyable. John Angelis/ IT Manager Goldenport & OceanGold
Crew welfareness at a glance
Seafarers welfare is becoming a major issue for the international maritime community. Workplace wellbeing can be synonym to psychological contentment and happiness at work.
The ship is a working and simultaneously a living environment, thus making seafaring a profession with particular patterns and needs. The provision of welfare practices and solutions on board, aims at balancing effectively the work responsibilities and interests that seafares have outside work, such as reading ''News from home''. For that purpose, Goldenport and Oceangold chose for their seafares the Evo RSS News by Marpoint.
How Evo RSS News serves welfareness to Seafarers
1.

Sending daily news from home to vessels, thousands of compressed news – articles with pictures.

2.

The seafares now can read articles locally without using internet, on the vessel (with no additional data consumption) through a user friendly custom web interface.

3.

The articles are delivered to each vessel by crew nationality (i.e. Philippine, Greek, Russian, Ukrainian, Georgian, Indian etc.) without any limitation in languages. All the seafarers can receive their home news equally.

4.

The chosen articles are delivered quickly & immediately without any downloading delays.

5.

The crew can bring and use their own devices (BoD – laptops, smartphones, crew pc, etc.) and view news anywhere on the vessel's internal network , anytime they want.

6.

Company news can also now be delivered to vessels in the RSS way!
With over 100.000 articles delivered to over 600 vessels on a daily basis
6000+


Seafarers receiving
Evo RSS News today
in

15+


Languages
wordwide