How Olympic Shipping makes the most out of Evonews Crew Welfare Platform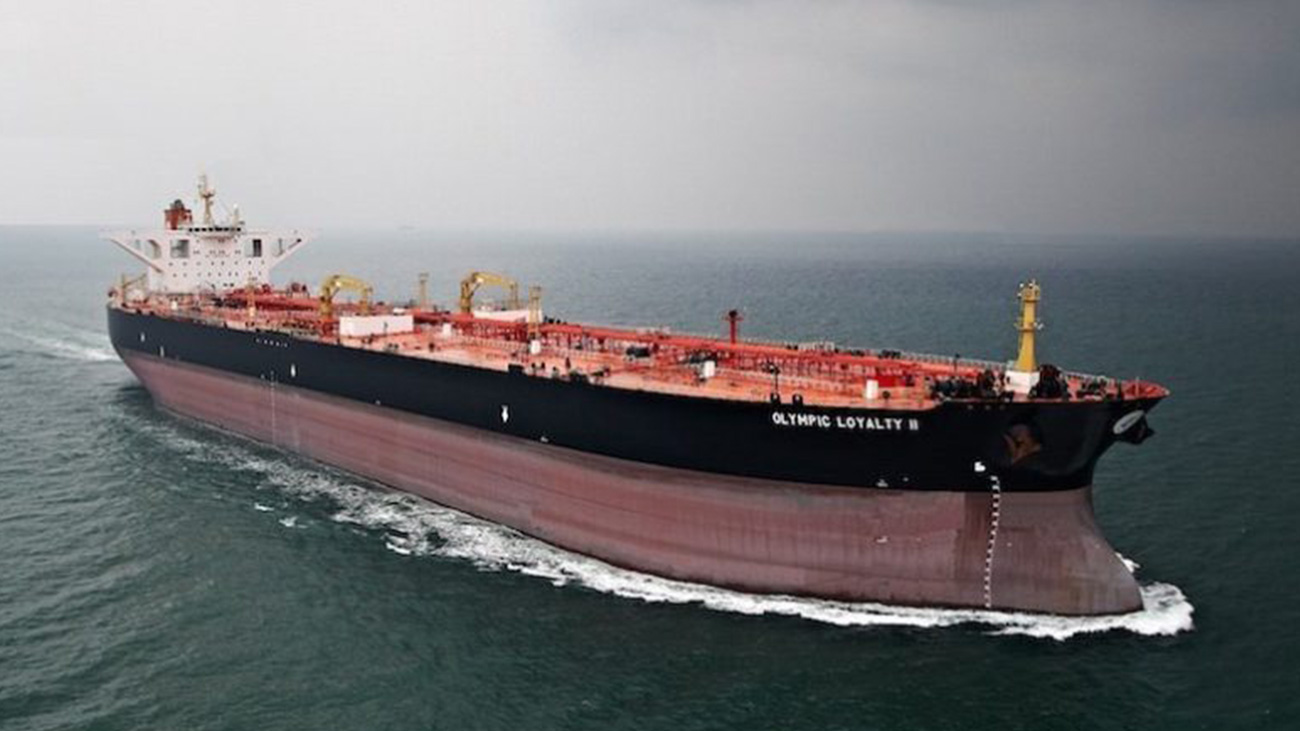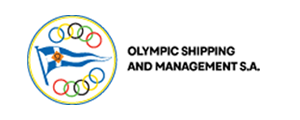 Olympic Shipping and Management S.A is the successor of Olympic Maritime S.A. It acts as principal agent of the fleet and also provides services for the commercial operation of the vessels (chartering) and their accounting.
"Our seafarers are the oxygen of our business and the most valued part of our team as it is them that operate the ships every day. Their safety and wellbeing is our main priority"
The breakthrough of the Covid-19 pandemic has raised awareness for implementing mental health policies and practices to promote and protect seafarers' mental health.  
The importance of staying updated with the latest news is one of the key factors of keeping seafarers mentally healthy, less stressed, and motivated. 
Shipping companies recognize today's need to promote intra-company news, educational material – both texts & videos – more efficiently over their fleet. 
Evonews, a mature Crew Welfare Platform acts as a Seafarers informational hub solving the Effective Communication problem without adding overhead on day to day operations. 
A real use example of Effective Communication
Marpoint recently added the option to include videos & documents in company feeds . Each video is compressed, transcoded and optimized based industry bandwidth standards allowing faster & more resilient uploading to fleet vessels.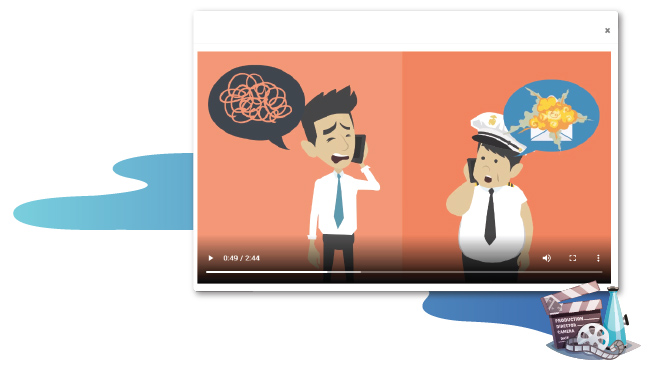 Olympic Shipping, an Evonews early adopter, promoted the use of "Company feeds" feature allowing crew members to receive company announcements & videos together with daily news.
" Having as a top priority the management and operation of mentally healthy ships, we embraced the new features of Evo News which now serves as a social and crew welfare hub where our seafarers feel as members of the Olympic Shipping Family "
George Ladikos – Marine ICT Engineer
Advantages of Evonews Company Feeds: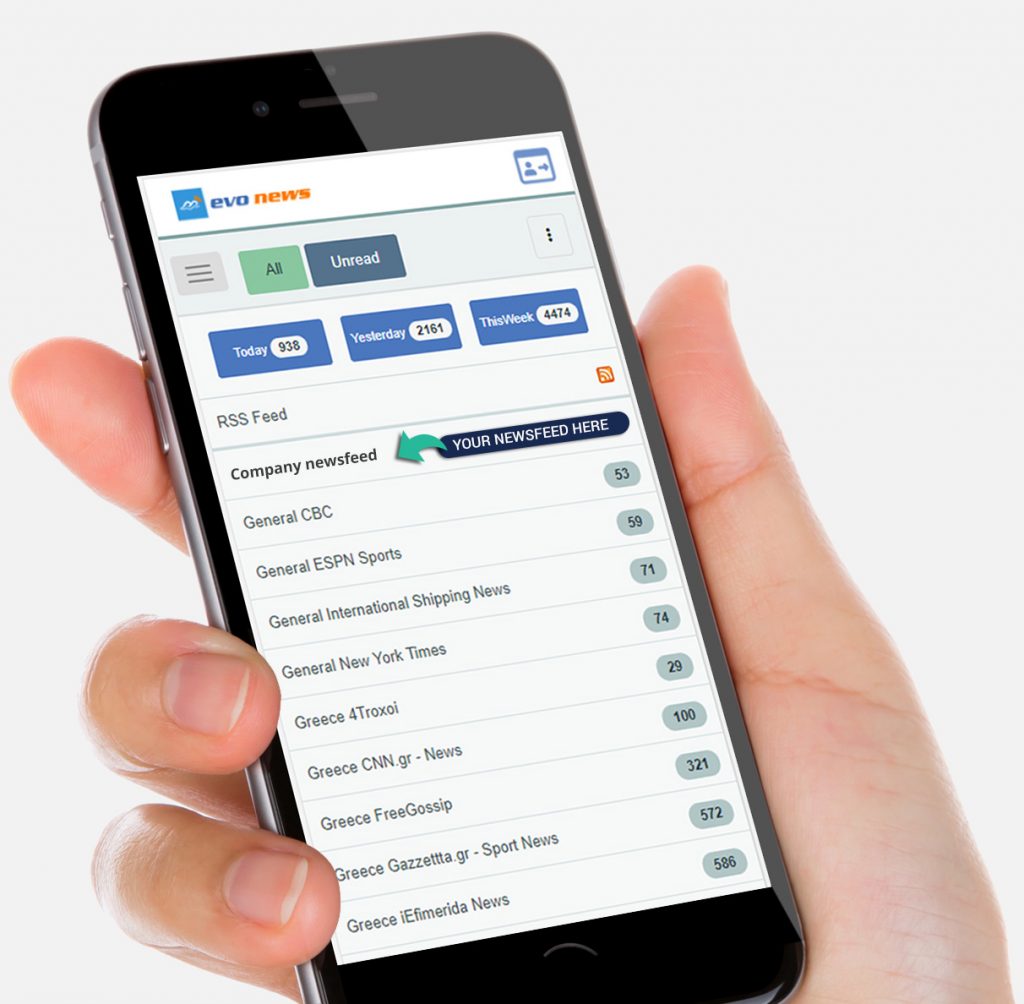 Easy of use: No need to use different or complicated applications & procedures. Evonews takes care of every part of the process.
Almost Realtime: The average time needed is far less than any traditional procedure of sending document & video files in any fleet of vessels.
Usability: Seafarers have instant access to company feeds in a simple unified interface accessible from PCs, tablets & smartphones even without active internet connection.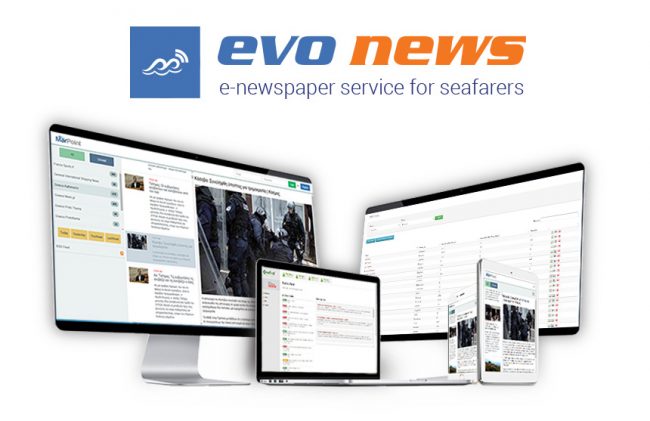 With over 1.000.000 articles delivered on a daily base to:
Enhance and expand your company's corporate news, announcements and interaction with the Seafarers by sending them video material that they can watch onboard and while offline!