Ionic Shipping deploys Evo2 platform across the entire fleet
---
Ionic's IT department, after looking at various communication solutions for their fleet, decided to proceed and enrich their vessel's communications with the Evo2 platform by Marpoint. They preferred to choose for their entire fleet an innovative and independent solution, (from airtime providers) which offered them operational efficiency, network control & crew calling access for FX,FBB,VSAT,3G/4G data services including BYOD functionality.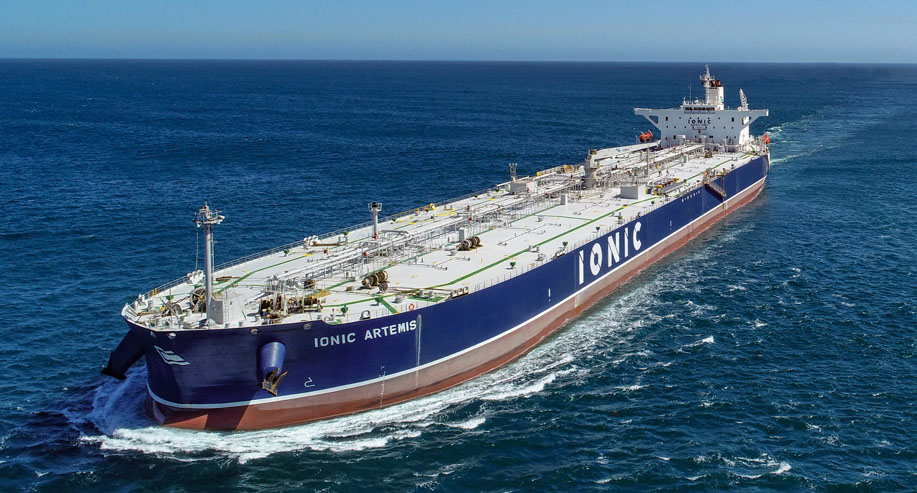 Ionic Shipping (Mgt) Inc. was established in 2013 with the aim of building a top-tier ship management company focused on the operation of a medium-sized fleet of 21 high-quality modern vessels. From the inception of Ionic Shipping (Mgt) Inc., the highest standard tanker management practices were and continue to be incorporated throughout the operating procedures both ashore and on board. This is largely due to the background and experience of the majority of key staff members and helps the company differentiate itself.
Evo2 platform cooperates flawlessly with all 4 different airtime providers Ionic Shipping has chosen to operate with,
allowing the company to have one universal platform for its business & crew operations as well cost control.
Having heard very good things about Evo2's functionality and after a successful demo trial, we chose the Evo2 platform by Marpoint for our entire fleet. On the business side, we can run & control all our business applications onboard over it, with very flexible monitoring and management tools. In addition, using the very competitive rates Marpoint offered us our crew can talk to the families at very low rates compated to the traditional FBB voice rates. Yiannis Tsolakis/ IT Manager Ionic Shipping
EVO² router & platform, made airtime count for the unique needs of Ionic's IT department & seafarers:
1.

Centralized control of all individual connection modes /FBB, VSAT, 3G/4G, Wi-Fi.

2.

True Failover having double hardware & power supplies in the same machine, keeping them always on line.

3.

Ionic chose to install Marpoint's expandable 4G Modules & Global SIM for near shore connection and controlling cost and bandwidth at the same time.

4.

Netstats Reporting with detailed monitoring of bandwidth consumption (business, crew, VoIP, FBB, 4G, etc).

5.

Competitive Crew calling services having the capability to make calls with both VoIP (Internet) and Voice (Satellite) with a single crew calling card.

6.

Use of Global data SIM offering near shore connection to over 100 countries globally.

7.

Web Filtering & Cyber Security for controlling allowed web content & minimizing cyber threats & bandwith.

8.

Crew Welfare Solution Evo News sending daily news from home to all seafares reading news on their own devices (laptops, smartphones, crew pc, etc.).
True Failover, operational efficiency, network control & VoIP crew calling
4000

Hours
ship to shore VoIP

450

Seafarers enjoy
News from home

100%

Remote vessel network
control & management

Marpoint develops innovative satellite products and services committed to drive you to the future of shipping.
As today communications services extend across managing business and crew welfare all the way to cyber security, Marpoint offers bespoke solutions enhancing ship-to-shore and shore-to-ship intelligence.