Laskaridis Shipping Co. Ltd has chosen to install the Marpoint 4G Router across their fleet
---
Following the successful installation and flawless operation of our Evo 2 Router and platform for operational efficiency, network control & crew calling access for FX,FBB,VSAT, Laskaridis IT Department has chosen and successfully installs Marpoint's expandable 4G Router & Global SIM in their fleet vessels for high speed internet at sea with extensive coverage up to 20 miles offshore.
The 4G Router & Global SIM will serve as a mean to reduce overall communication costs and will provide a reliable near-shore backup to existing satellite communications.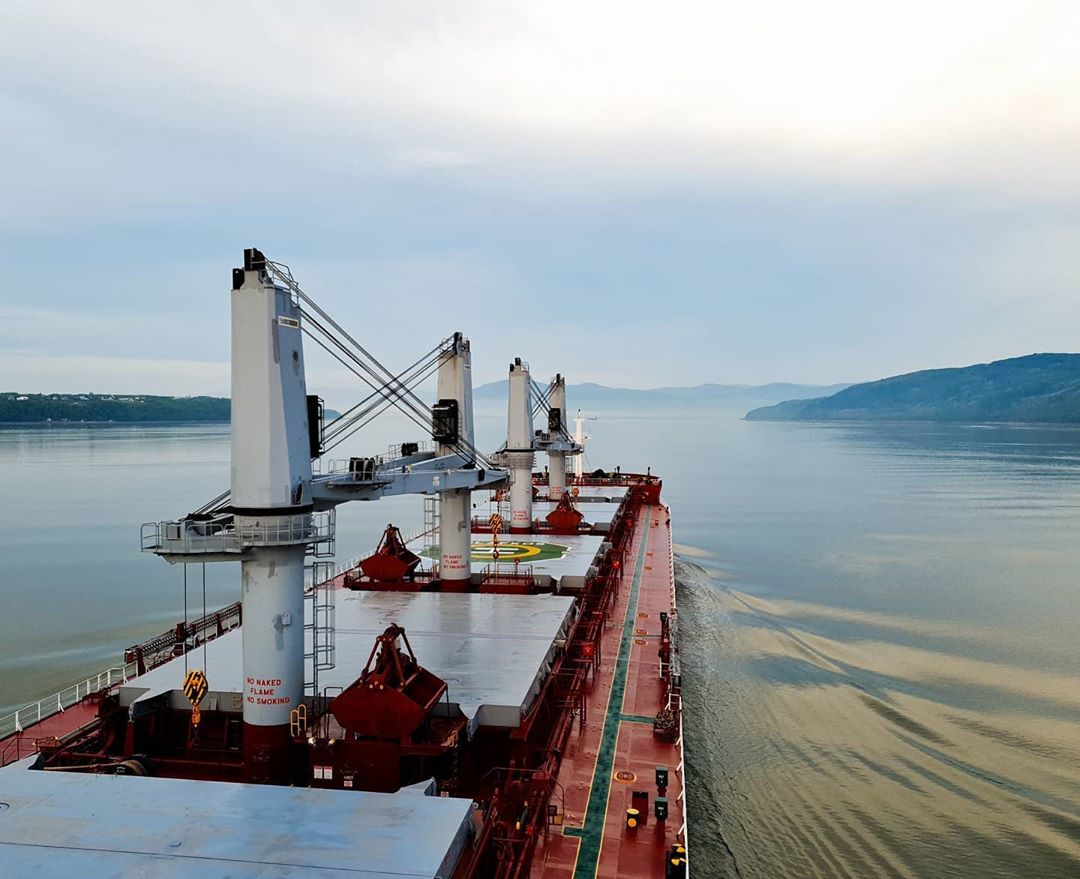 Laskaridis Shipping, a dynamic dry bulk shipping company based in Greece, made the strategic decision to make a fleet-wide rollout of the Evo2 Router & Platform in order to take advantage of the several options the solution offers for business and crew communication.
GSM systems are becoming a more prevalent near shore connection solution on board and more integrated within the communications infrastructure. In that context, we are installing the Marpoint 4G Router as a low-latency and high bandwidth means for complementing our existing strategy regarding data transmission ashore as well as for covering our vessels' needs towards the increased demand for video calling tools.
Challenge
Laskaridis Shipping Co needed an alternative solution to satellite communications whilst vessels stay in certain ports where the ports' infrastructure creates satellite connectivity issues.
Data that are daily generated on the vessels can be of substantial size (i.e. server updates), thus requiring high bandwidth that can be achieved via near-shore connection solutions such as 4G. At the same time, there was the need for creating a hybrid network that will allow the fleet's vessels to switch between solutions based on their availability at any given time, providing them with the most cost-effective bandwidth available.
Solution
Installation of Marpoint's expandable 4G Router & Global SIM for near-shore connection and controlling cost and bandwidth at the same time.
Use of Global data SIM offering near-shore connection to over 100 countries globally.
Fully centralized control of all individual connection modes /FBB, VSAT, 3G/4G, Wi-Fi. by connecting the 4G Router to the existing Marpoint Evo2 router on board, establishing at the same time connectivity confidence, regardless of the geographic location of Laskaridis Shipping fleet vessels.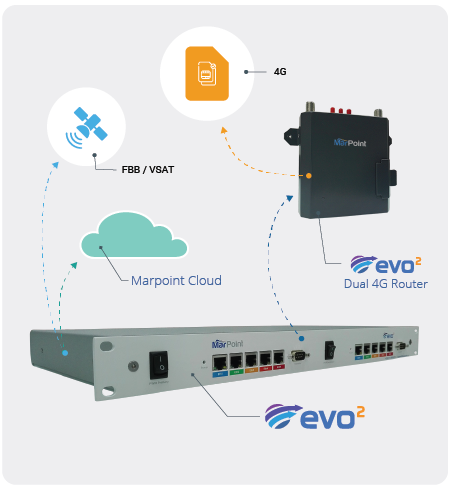 Marpoint develops innovative satellite products and services committed to drive you to the future of shipping. 
As today communications services extend across managing business and crew welfare all the way to cyber security, Marpoint offers bespoke solutions enhancing ship-to-shore and shore-to-ship intelligence.