World's largest ship goes digital
---

OVERVIEW
TI Europe supertanker, the world's largest ship required a way to stay online constantly, whether it's out in the ocean on a business project or in the port waiting to reload in the next shipment. Connectivity is crucial for the safety of the crew, amongst other things. So a solution where the supertanker could use all of the available means to connect is of vital importance.
---
NEEDS
>

Stay online

>

Independence of provider

>

Remote support at any time
---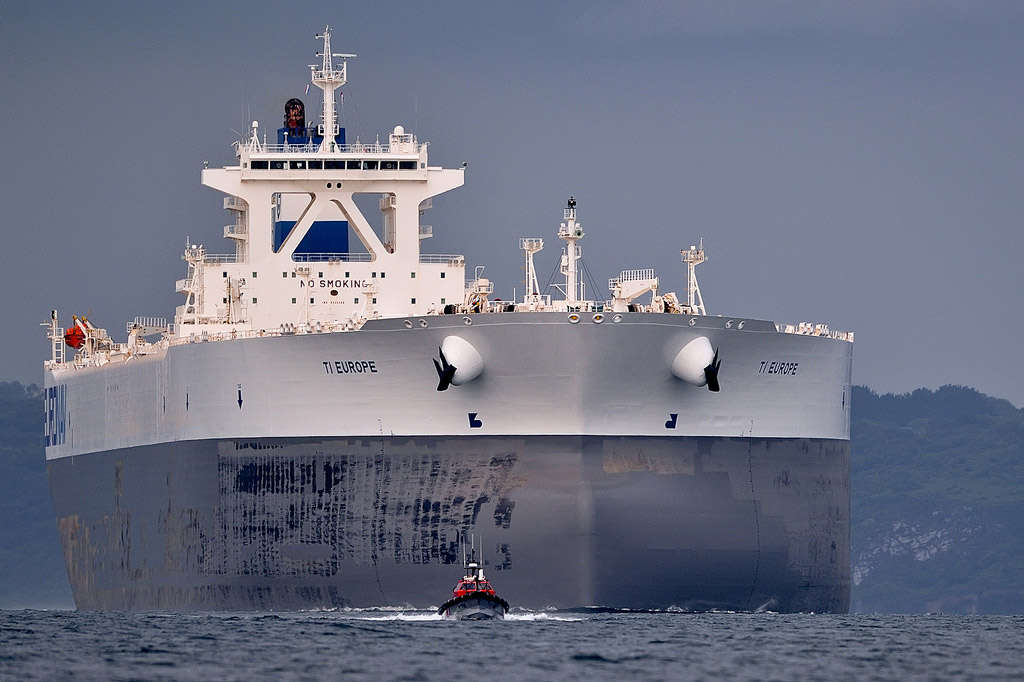 ---
RESULTS
>

Independent of providers from Wi-Fi to VSAT to FBB to 3G/4G

>

Always online… at all times thanks to Multirouters' Dual Failover ability to prioritize and automatically switch between all connections

>

Bandwith management allocation

>

Cost reduction
Euronav is committed to continual improvement and reviews its assets, officers, staff and ways of working to deliver ever higher standards. The company is open and transparent in its dealings. The 21st century has laid down the challenge to the shipping industry to adapt and take its place in the modern globalized economy. Euronav gladly accepts the challenge.
www.euronav.com
TI Europe, the world's largest ship should always be online! Business continuity and bandwidth management on board are Euronav' main concern, thus the need for the right "smartbox" to handle ship-to-shore and shore-to-ship communications was essential. The new Inmarsat packages offered larger data planned that allowed for not only upgrading the vessel communications but also to be able to offer internet/VoIP services to the crew "BYOD Crew internet" & "Crew Voice". Keeping that in mind, the IT department was looking for a network solution that would be able to offer this kind of services regardless of the satellite provider the management would choose to cooperate with.
---
The Need for Connectivity
With such a great project in front of us, "large enough" as TI Europe, cooperation between all involved departments was critical. Marpoint support team, who are responsible for configuring the on-board network, developed a fully automated software that can control all possible connections for TI Europe's sea-going operations. The largest ship in the world relies on all sorts of satellite connections including but not limited to VSAT, FBB, Iridium as well as 3G/4G for business continuity. That said, all above WAN interfaces and means of communications rely on Multirouter DF (Dual Failover) smartbox controlling the vessel's network needs.
---
Multirouter's DF reliability
The genuine back-up solution. Router has double power supplies and double hardware so you never have-to worry about hardware breakdown. The only concern, if anything would happen would be to just unplug one device and plug it to the other. Marpoint cloud infrastructure would do all the rest.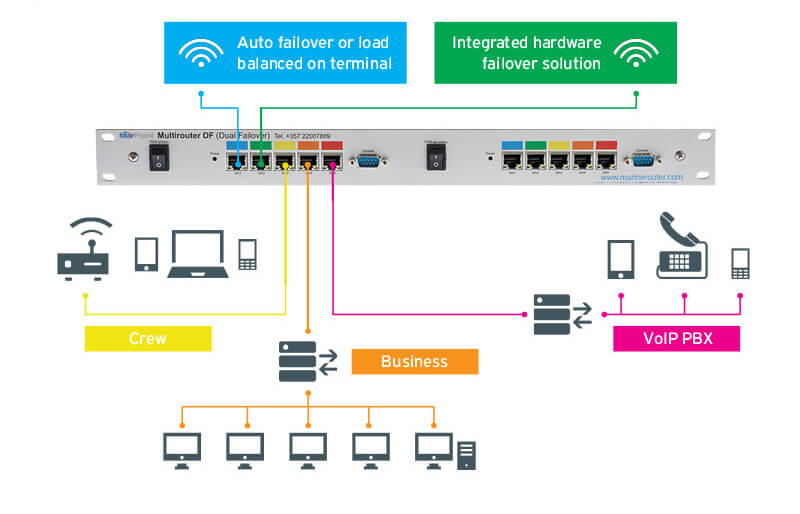 Multirouter DF is the perfect solution for commercial vessels using satellite internet services.
---
Marpoint's Advantage
Working remotely, Marpoint installation was completed without any traveling or engineer costs. Now, seafarers on TI Europe have the privilege to be able to surf the web and communicate at a very low cost with their families by utilizing the crew internet and VoIP services on board.
At the same time Euronav's IT department managed to utilize the airtime packages for business use, emails, corporate VPN, operations as well as get significant return on the expensive satellite communication packages using both satellite internet and
GlobalSIM 3G/4G communications
.
Finally, the world's largest ship is now a "Smartship"…and ready to sail.
92% of the crew asked, said that Internet access for apps and web browsing is one of the top 4 most important factors (amongst getting paid on time and food quality) for crew welfare. Keeping your crew happy, allows management for a trouble-free operation…