The Multi-Layer Maritime Cyber Security Ecosystem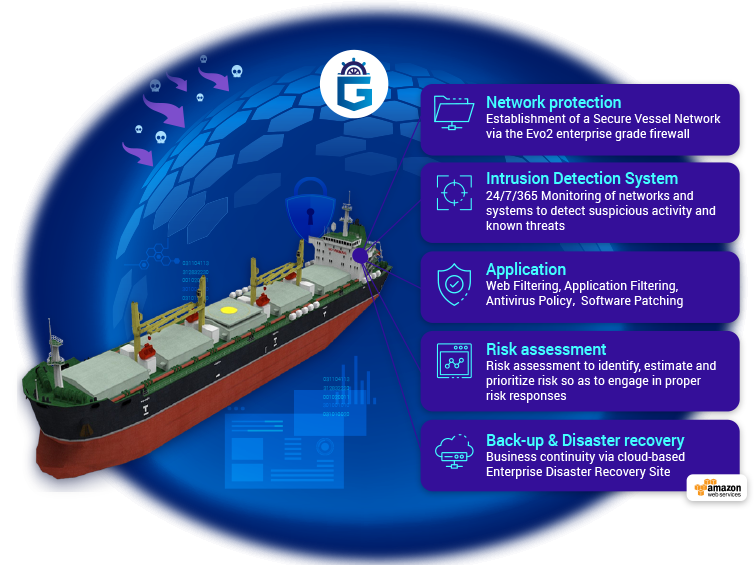 From 2021 shipowners and operators must incorporate cyber risk into ships' safety management systems.
The COVID-19 pandemic has facilitated cyber crime to penetrate and paralyze shipping industry's assets.
In a 2020 Safety at Sea and BIMCO Maritime Cyber Security survey the results reveal the following about Shipping organizations:
77%
Viewing cyber-attacks as risk to their organizations
64%
Have a business continuity plan to follow in case of a cyber incident
42%
Have operational technology cyber threats protection
SECURITY BREACHES - HISTORY LESSONS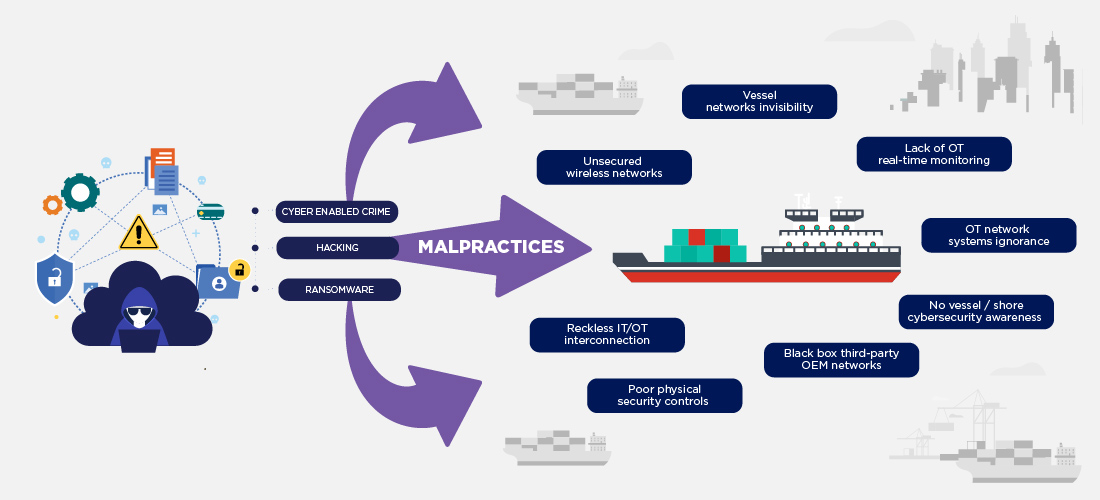 The Maritime Cyber Risk Management Approach in Practice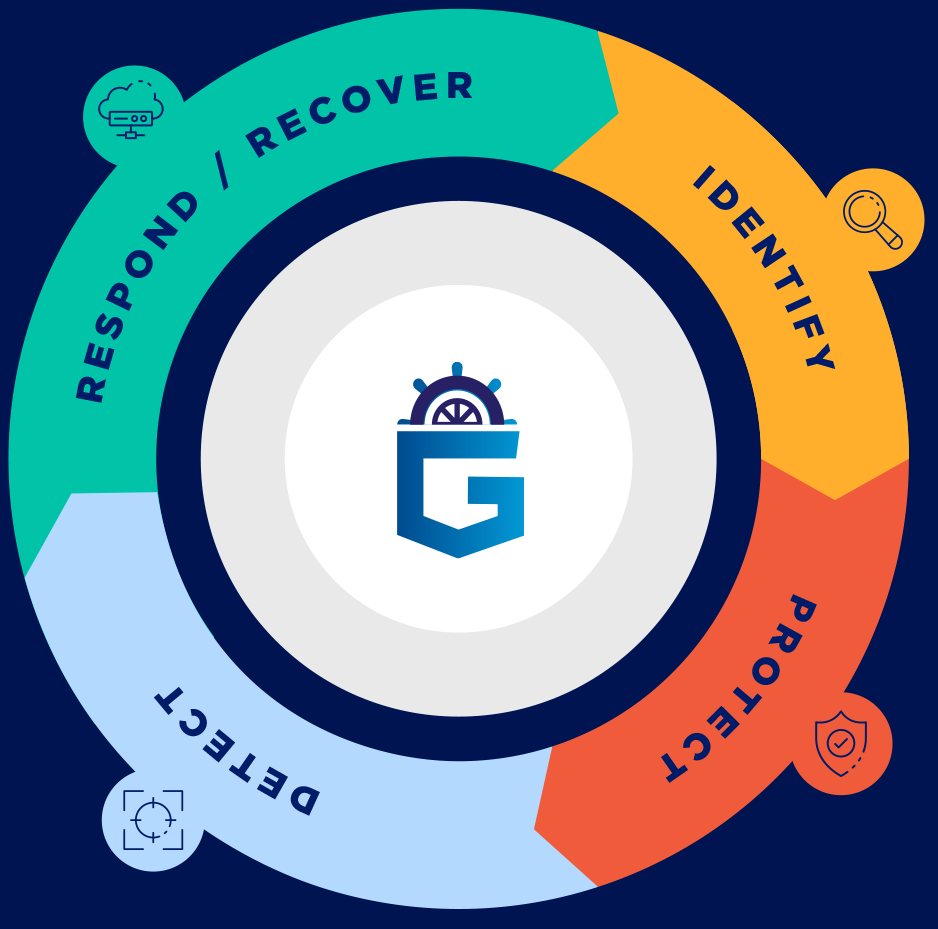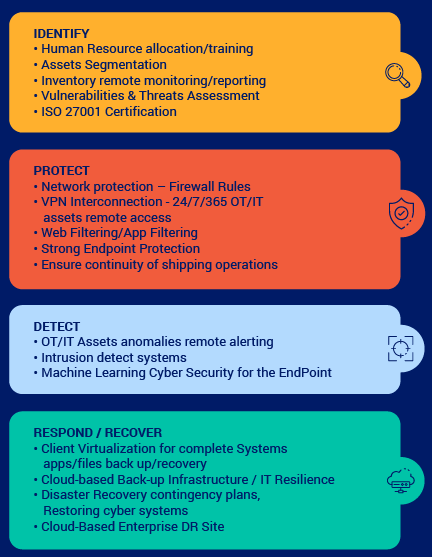 The goal of the IMO Resolution is to protect vessels and maritime operations.
The functional elements of the Cybersecurity Framework need to be a consistent part of the shipping company's cybersecurity policy.
Governor, our multi-layer cybersecurity ecosystem will empower you to execute the following:
New wpDataTable
GOVERNORSOLUTIONPRODUCTS
IDENTIFY
PROTECT
DETECT
RESPOND
RECOVER

Enterprise-Grade Firewall
Restrictions implementation
Block traffic
Web DNS filtering
Application Filtering
Secure VPN interconnection

Hosting of vessel applications in a Virtual environment
Incremental crash backup and file recovery
Real-time monitoring of critical devices, assets, or data
Software patching

Intrusion Detection System (IDS)

Zero-day vulnerability updates
24/7/365 traffic Monitoring/alerting/reporting
Appliance included

ESET Endpoint Protection

Client Anstispam/Client Firewall
Decline patches/applications
Lock USB ports per endpoint
Cloud hosting Management Portal

Business continuity via an Enterprise Disaster Recovery Site
Security of Terrestrial Network
Choosing the Right Maritime Cyber Security Partner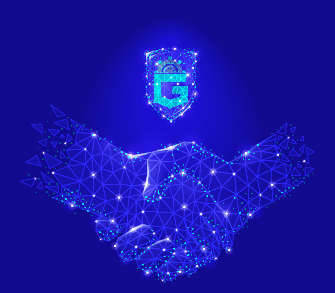 "Lack of physical and/or cybersecurity at a supplier within their products or infrastructure may result in a breach of corporate IT systems or corruption of ship OT/IT systems."
(The Guidelines on Cyber Security Onboard Ships) 
ISO/IEC 27001 certification for Marpoint standardizes the procedure in which we protect your information in terms of the following principles: 
Confidentiality:
Your organization's information is accessible
only to those authorized to have access. 
•
Integrity:
Our customers' assets are handled with accuracy and
completeness of information and processing methods. 
•
Availability:
Only authorized users have access to our customer's information
and associated assets when required. 
Stay Safe – Be Creative – Implement and Innovate